Since 1994 Ann Roche and organist Joe Higgins have led the choir through many liturgies and concerts. The choir sang at many fundraising concerts with Cork Sopranos Majella Cullagh, Mary Hegarty and Cara O Sullivan. In 1999 the choir had the privilege of singing for the televised Easter Ceremonies on R.T.E. and had the great honour of singing at the requiem mass of former Taoiseach Jack Lynch in October of the same year..
The repertoire now includes ancient & modern arrangements in Latin, Irish & English. The choir has 25 members, and rehearse each Tuesday evening in the presbytery library. New members are always welcome, and previous choral experience is not required.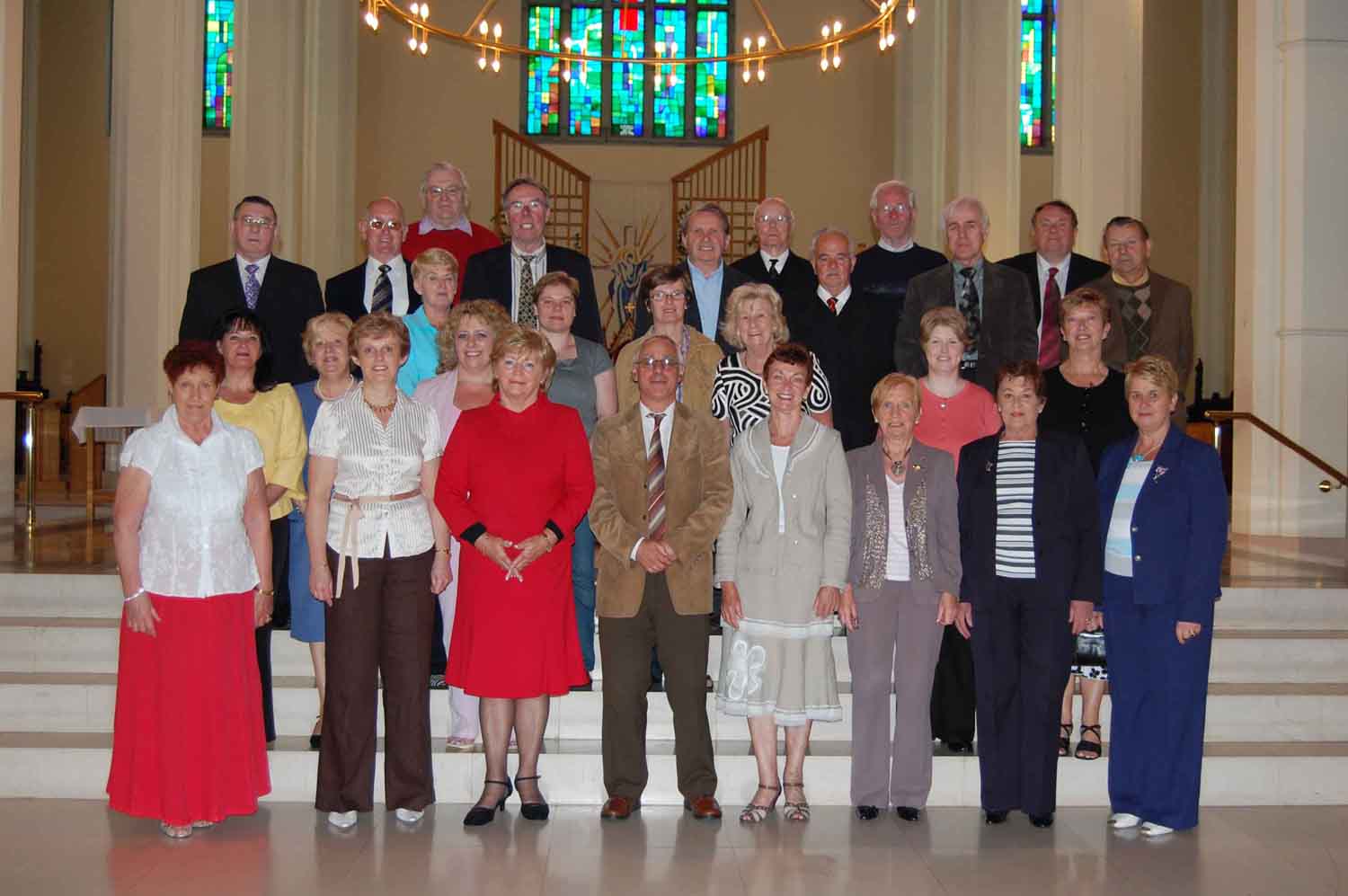 Back row from left: Paddy Roche, John Ormonde, Pat O'Connor, Charlie O'Connell, Pat McGarry, Br. Leopole, Ollie Griffin, Eddie Coghan, Noel Summers, Jim Daly, Paddy Cronin
Middle row, from left: Angela Crowley, Josephine Canty, Anne O'Connell, Agnes Looney, Bogusia Zylinska, Paula O'Keeffe, Betty Walsh, Cathy Bermingham, Margaret Manley
Front row from left: Cora Ward, Patricia Newman, Margaret Crowley, Joe Higgins, Anne Roche, Joan Casey, Dympna Ormonde, Ursula Conway.